People Operations Team Lead (gn)
Anstellungsart: Festanstellung
Berufserfahrung: > 5 Jahre
Personalwesen & Human Resources, Leitung & Management, Administration & Sachbearbeitung
GoodCompanies sind Unternehmen, die mindestens ein Nachhaltigkeitsziel verfolgen und gegen kein Ausschlusskriterium verstoßen. Sie können Stellenanzeigen inserieren und haben ein Company Profil im Listing. Erfahre mehr über unseren
Auswahlprozess
GoodCompanies sind Unternehmen, die mindestens ein Nachhaltigkeitsziel verfolgen und gegen kein Ausschlusskriterium verstoßen. Sie können Stellenanzeigen inserieren und haben ein Company Profil im Listing. Erfahre mehr über unseren
Auswahlprozess
Unsere nachhaltigen Ziele machen uns zu einer von GoodJobs ausgezeichneten "GoodCompany".
- Hilf uns dabei, die Welt etwas besser zu machen!
Intro
At eyeo, we transform the internet into a trusted, safe and accessible place where users regain control over their experience, content creators and publishers are rewarded for their content, and advertisers and consumers can connect on mutually agreed terms.

eyeo's market-leading ad-filtering technology powers products like Adblock Plus and AdBlock as well as technical integrations for popular browsers. Our solutions empower users to control their online experience and privacy, while providing monetization for content creators, publishers and advertisers.
In combining our partnerships and our subsidiary products, our technology reaches 250 million monthly active users worldwide.
eyeo is a global employer of over 300 people working remotely in more than 30 countries with offices in Cologne, Berlin, Toronto and Malmö.
How we work

eyeo has colleagues based all over the world. We love our diversity and our company culture. We practice an agile, remote workstyle with work distributed in cross-functional teams that span nearly every timezone. Many of our tech teams prefer to work asynchronously.
However, this role requires frequent Berlin office visits. Twice a year we come together with our teams for Team Days and once a year we offer an offsite company retreat, Summer Week. By offering remote work and in-person sessions, we have built a hybrid culture that provides a unique dynamic of flexibility and belonging.
Aufgaben
What you'll do
As a Team Lead for People Services you will be responsible for company-wide human resource operations and processes. You will manage various HR projects from daily tasks to strategic initiatives. This is a great opportunity for a candidate who is interested to take the responsibility and deliver operational excellence.


After your morning routine, you'll be expected to...

Manage the People Generalist team and distribute responsibilities between the 4 team members
Design, improve and implement HR processes
Take care of administrative tasks, prepare employment contracts and payroll for our German HQ and international subsidiaries
Manage and review benefits and perks offered by eyeo
Coordinate various HR projects (for example contracts transition)
Ensure a comprehensive and enjoyable onboarding experience for our new employees
Advise on any questions related to labor law
Collaborate with an external agency for relocation and visa processes
Anforderungen
What you bring to the table
At least 5 years of experience in people operations, with a minimum of 2 years in a leadership role in international and fast-paced organizations
Extensive knowledge of German labor law
Fluent German and English skills
Excellent organizational skills and high attention to detail
Ability to work independently and autonomously, in a structured way
Strong solution orientation, ability to develop pragmatic solutions with focus on impact.
Willingness to take on full ownership and drive new initiatives from the start until finalization, strong hands-on mentality and can-do attitude
High service mentality
It's awesome if you know about…

Personio, Datev, EoR
Diverse and inclusive working environment
Benefits
What we offer
Hybrid model with frequent office visits (4-5 days a month)

Relocation budget

Flexible working hours

28 days paid vacation + Volunteer day

Sabbatical leave allowance after 2 years

Your choice of hardware and setup

Personal and professional development budget

Monthly child care allowance for children under 6

Offsite team days and the annual summer company retreat

Company-sponsored hackathons
Bewerbungsprozess
How our process looks like
step 1 - Application
Submit your application, including your resume or CV (and if available, attach a cover letter) via the website. A recruiter reviews your CV and any other relevant materials submitted.
step 2 - Recruiter call
If it seems like it will be a good fit, the recruiter reaches out to you to discuss the position, your skills and experiences, and also to answer any questions you may have.
step 3 - Case study
The recruiter assigns you a relevant case study to be completed before your first interview. This case study is intended to give you an idea of ​​​​​​​​what to expect from the position and gives us insight into your technical and analytical skills.
step 4 - First interview
Next, you're invited to your first interview. The recruiter works with you to set up a convenient time and sends a meeting link. One to two members from your future team ask questions focused on your skills and experiences relevant to the position.
step 5 - Second interview
The second interview is also with members from the same team, but this time the questions focus on how you would fit into the eyeo team.
step 6 - Final interview
The final interview is with the lead(s) of your potential future team. After this interview, if it's a good fit for you and us, we hire you!
Dörte Kampf
Recruitment Lead
eyeo GmbH
eyeo ist ein Open-Source-Softwareunternehmen, dessen Werbefiltertechnologie Produkte wie Adblock Plus, Adblock und Adblock Browser antreibt und gleichzeitig innovative, datenschutzfreundliche Produkte wie Crumbs entwickelt, die dennoch Monetarisierungsoptionen bieten. Wir entwickeln, monetarisieren und vertreiben Lösungen, die Nutzern die Kontrolle über ihr Online-Erlebnis geben und gleichzeitig Entwicklern, Publishern und Werbetreibenden mehr Möglichkeiten bieten, Geld für die von ihnen bereitgestellten Inhalte zu verdienen.
Durch die Kombination unserer Vertriebspartnerschaften und unserer eigenen Produkte läuft unsere Technologie auf über 250 Millionen Geräten.
Wir bei eyeo setzen uns leidenschaftlich für die Rechte der Nutzer, den Schutz der Privatsphäre, Nachhaltigkeit und ein offenes, faires Internet für alle ein.
Nachhaltigkeitsziele
Gesellschaft fair gestalten
Stärkung der Persönlichkeitsrechte, des Datenschutzes und der Datensicherheit
Wir nehmen uns den Herausforderungen im Netz an und arbeiten für ein verantwortungsvolles Verhalten im Internet. Ob Datensammlung, Cyber-Kriminalität oder digitale Privatsphäre – wir klären auf, setzen neue Rahmenbedingungen oder geben Möglichkeiten zum Selbstschutz.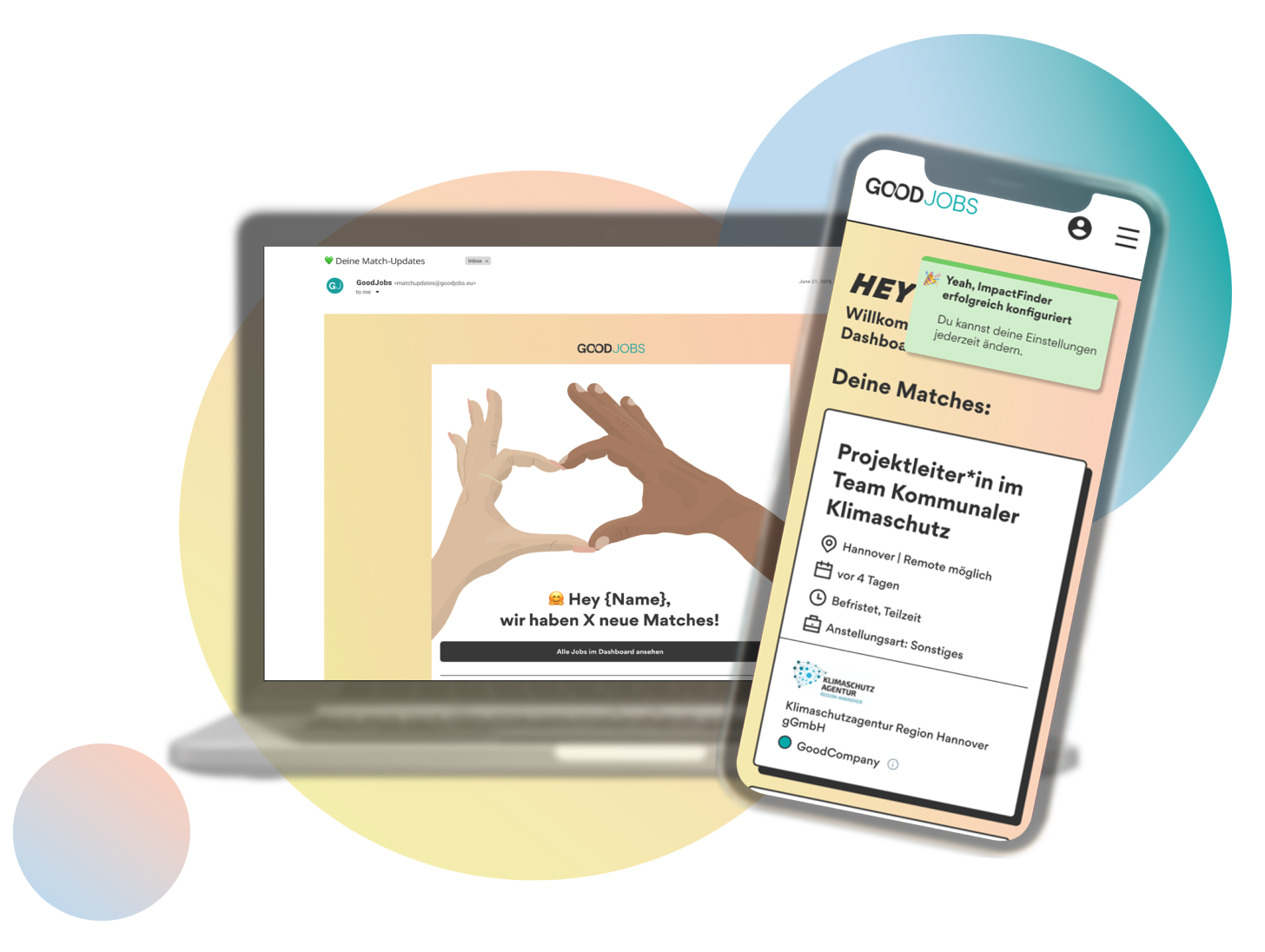 Weitere Jobs, die zu deiner Suche passen, erhalten?
Finde mehr Jobs wie diesen mit unseren personalisierten Jobempfehlungen